Reincarnation of Jesus Christ
Sanat Buddha Maitreya Kumara
Title: Director of Shambhala
Company: Shambhala Monastery
Location: Kelseyville, California United States
Affiliations/Associations/Societies:
Buddha Matreya Soul Therapy Centre
Historical Reincarnations
Native American Society, Educator
Natural Healing Clinics, Nepal
Monastic Meditation Tools
Restoring Monasteries
Achievements:
Honoree, Distinguished Worldwide Humanitarian Award (2020)
Inductee, Top Professionals of the Year, Marquis Who's Who (2020)
Recipient, Certificate of Appreciation, Docha Woeser Choeling Family Center (2019)
Recipient, Shakyamuni Buddha International Award, Ashwaghosh Buddhist Foundation Nagpur, India (2016)
Recipient, Dr. Ambedkar International Award, Jeewak Welfare Society of India, Nagpur (2014)
Reincarnation Recognition, Jetsun Milarepa founder of Kagyupa Lineage (2008)
Presenter, Buddha Maitreya, Association of Buddhist Scholars, Kathmandu Nepal (2005)
Enthronement, H.H. Buddha Maitreya (2004)
Presenter, The Buddha Maitreya, Jetsun Gyalwa Jampa Gonpo
Sole Sponsor, H.H. Tuklu Buddha Maitreya, The Great Namgyal Medicine Buddha Stupa, Dharamsala, India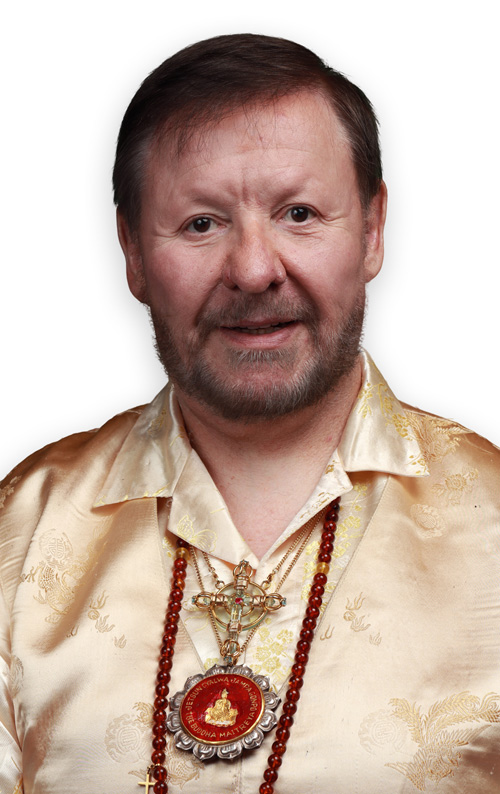 Sanat Buddha Maitreya Kumara, The Reincarnation Of Jesus Christ
The founder of the Church of Shambhala, Sanat Buddha Maitreya Kumara, recently received the Distinguished Worldwide Humanitarian Award (2020) and was inducted into the Top Professionals of the Year by Marquis Who's Who. Mr. Kumara is a true worldwide humanitarian and has completed innumerable service projects throughout his lifetime.  Those who are selected are based on the internal research conducted by Marquis to verify the authenticity of their activities.  It is impossible to "pay your way" in or request membership.  An editorial team of 70, including 12 researchers, scour for information and fact check before even alerting a candidate to the possibility of their induction. 
Press Release by Marquis Who's Who Ventures LLC on November 25th, 2020
Sanat Maitreya Kumara Celebrated for Accomplishments in Religion
Mr. Kumara is commended for his achievements as the director of Shambhala at Shambhala Monastery‍
KELSEYVILLE, CA, November 25, 2020 /24-7PressRelease/ — Sanat Maitreya Kumara has been included in Marquis Who's Who. As in all Marquis Who's Who biographical volumes, individuals profiled are selected on the basis of current reference value. Factors such as position, noteworthy accomplishments, visibility, and prominence in a field are all taken into account during the selection process.
At the young age of nine years old Sanat Kumara was Recognised by Many High Rempoches of Tibetan Buddhism. Three High Lama's was sent to America with Directions from Sanat Kumara's previous life in Tibet as their teacher. They new the address of his home and names of his family. They introduced themselves to his family and shared with them that their son is the Reincarnation of Buddha Maitreya and many other very famous incarnations of the past. They were very shocked as the Lama's requested their son return with them to Nepal and go to school in his monastery. They could not believe the Lama's and forced them to leave the house. The attempted to make contact one year later by a letter of invitation but his parents ignored it and he was not allowed to go to Nepal. The Movie Little Buddha is based on this story.
With decades of spiritual and religious experience to his credit, Mr. Kumara journeyed to Nepal in 1995 and began establishing numerous free healthcare clinics. Recognizing the physical and spiritual benefits of patients who received treatment, he resolved to return to California and open similar facilities with Monks and Nuns. Inspired by the sense of community that developed as a result, Mr. Kumara founded the Shambhala Monastery, where he currently excels as the director.
As a Healer and Teacher he created Shambhala Healing Tools and Pyramid Meditation Systems. Shambhalahealingtools.com.
As a Musician he has created many Soul Therapy Songs for Personal and Planetary Ascension, All of his music is Produced, written and performed by Mr. Kumara.
Income from all of his work provides for Many Monasteries in Tibet, India and Nepal. Mr Kumara does not ask for donations. He provides services and Meditation and Healing tools, along with his Teaching Dharshans every 3 months for Students. And every evening he provides Soul Therapy Meditation focused on the OM and Teaching for Healing Humanity and the Nations.
In his capacity as the director of a Shambhala Buddha Maitreya monastery, Mr. Kumara facilitates religious congregations, oversees Buddhist teachings focused on Jesus the Christ and leads meditative practices. Additionally, he provides meals and sustenance for the elderly, starving families and orphaned children in his local community of Lake County Ca, Omaha Nebraska, Glastonbury UK and Nepal.
An avid facilitator of interpersonal relationships, he attributes his current success to his experience easing tensions between Chinese and Tibetan civilians while abroad in Asia. Throughout his tenure, Mr. Kumara cultivated a laudable reputation as a major transcendental and political leader within Native American societies, which has influenced the lives of thousands. Mr Kumara's Family is Native American, Father is Blackfoot and Mother Cherokee.
Throughout the length of his career, Mr. Kumara has completed coursework at several accredited universities throughout California. He was drafted in the Vietnam War in 1969 and served as a Naval Hospital Corpsman and Marine Corpsman until 1973 as a conscientious objector.
He ascribes his accomplishments to his faith, compassion for others and an abiding dedication to spirituality. Looking toward the future, Mr. Kumara plans to continue extending the breadth of his social and government influence.
About Marquis Who's Who®
Since 1899, when A. N. Marquis printed the First Edition of Who's Who in America®, Marquis Who's Who® has chronicled the lives of the most accomplished individuals and innovators from every significant field of endeavor, including politics, business, medicine, law, education, art, religion and entertainment. Today, Who's Who in America® remains an essential biographical source for thousands of researchers, journalists, librarians and executive search firms around the world. Marquis® now publishes many Who's Who titles, including Who's Who in America®, Who's Who in the World®, Who's Who in American Law®, Who's Who in Medicine and Healthcare®, Who's Who in Science and Engineering®, and Who's Who in Asia®. Marquis® publications may be visited at the official Marquis Who's Who® website at www.marquiswhoswho.com.
‍
‍
The following was posted by Marquis Who's Who Top Executives – the leading source for prominent executives in the Marquis Community area:
Sanat Buddha Maitreya Kumara, Director of Shambala at Shambhala Monastery, has been recognized by Marquis Who's Who Top Executives for dedication, achievements, and leadership in religious leadership.
Since 1995, Mr. Kumara has excelled in his role as director of Shambala at the Shambhala Monastery in Kelseyville, California. In his eclectic profession, he is able to contribute to historical reincarnations, science, engineering, medicine and meditation, among other realms of spiritual relations. Along with supporting Nepal, the birthplace of Buddha Gautama, Mr. Kumara also sponsors three churches on a weekly basis, supports an elderly home and feeds the poor through his centers in Nepal and the United Kingdom, as well as in Omaha, Nebraska in the United States.
Notably, Mr. Kumara and his work have been featured in numerous articles and publications since 1995. A veteran of the Vietnam War and student of coursework in various universities, he most enjoys getting to contribute to building restored monasteries. Reflecting on his career trajectory, Mr. Kumara is particularly proud of becoming enthroned in 2000, in which he was then able to facilitate billions of people and serve as a major leader and teacher throughout society. He attributes his success to having faith in what comes to him, the opportunities that God has given him and helping fulfill tasks to be completed.
Mr. Kumara became involved in his profession upon being called by the Tibetans that he had to go back to Nepal for Tibetan Buddhism. He began his process of traveling to Nepal and went on to establish many free clinics in the country based on natural healing. Collaborating with natural practitioners and doctors from Nepal, they established a group relationship and were able to feed the elderly, orphans, schools and poor families. In five years' time, Mr. Kumara aims to fulfill all the steps he must sent by God. All the things he sees will be his externalization and he hopes to help Congress and other nations make sound decisions. He plans to continue living by the motto, "Do no harm."
– post by Marquis Who's Who Moderator on October 28, 2020
‍
‍
The following statement has been issued by The National Buddha Federation, The Singapore-Nepal Buddha Maitreya Society, and The Maitreya Buddha Welfare Service Centre of Nepal on behalf of Mr. Kumara:
The Chaplain of Peace, the Reverent Gyalwa Jampa Rinpochhe,
In the present context, the world has been reeling under inhumane violent activities to the level of disgracing the very human civilization itself, and abiding by the message, by volition, speech and actions, of peace and teachings of the harbinger of the peace, Lord Gautam Buddha.
We acknowledge the fact that you have rendered an incomparable contribution in motivating the entire human race to move in the direction of peace.
The fact that the spiritual contemplation and the very passion for peace holds paramount significance inhuman life compared to material luxury and pleasure has been so crystal clear that there is no alternative to it for achieving a true spiritual attainment.
And as a tall exemplary figure, the life of reverent Rinpoche has been the true source of inspiration to entire humanity including the Buddhists.
Siddartha Gautam, as prince of a mighty kingdom, renounced all the royal indulgence and self-gratifications for the eternal human well-being.
So did Gyalwa Rinpoche by pursuing the same path of renunciation as that of Lord Buddha despite the fact that he was born as an American citizen. The words fall short to express our gratitude, devotion and honor to his munificence, knowledge of the Buddha teachings and his commitment to human well-being.
By religion, he is a devout Buddhist and he has descended as the Maitreya Buddha.
Without being restricted within his own religion and irrespective of any faiths, castes, creeds, religion or gender, he firmly believes that we must be totally committed to common good of all including differently abled, aged, destitute and sufferers of all kinds. In this connection, it is noteworthy to recognize his contribution of inestimable worth to more than 200 humanitarian organizations in the world including in Nepal, Tibet and India.
We sincerely confess that our appreciation to the embodiment of renunciation and the true follower of the Buddha for his unfathomable benefaction is always less than what our words can express.
Nevertheless we, National Buddha Federation, Nepal, Singapore-Nepal Bouddha Maitreya Society and Maitreya Buddha Welfare Service Centre offers an obeisance at the sacred feet of reverent Guru Gyalwa Rinpoche and best wishes for the continued and imperturbable steps in the direction of human welfare for eternity.